M.R.DODSON AKA MORPHFIX



U.K. BASED ARTIST



M.R.DODSON WORKS IN MANY DIFFERENT FIELDS: PAINTING, SCULPTURE, MULTIMEDIA, DIGITAL, PHOTOGRAPHY, GRAPHIC DESIGN, FILMING AND EDITING.



HIS WORKS HAVE BEEN SOLD IN MANY DIFFERENT COUNTRIES.



M.R.D. NOW WORKS WITHIN THE COMIC INDUSTRY AS A COLOURIST/COLORIST AND ALSO A BOOK/GRAPHIC NOVEL/COMIC COVER DESIGNER.



M.R.D. ALSO WORKS WITHIN THE MUSIC INDUSTRY, PRODUCING ART WORK FOR ALBUM/CD COVERS FOR VARIOUS BANDS.



THE REST OF THE TIME M.R.D. PRODUCES DARK, MACABRE DIGITAL ART WITH SOME DISTURBING SUBJECT MATTERS OR SKETCHING BIZARRE WORLDS AND STRANGE CHARACTERS.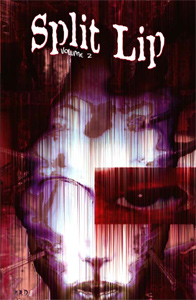 PUBLISHED BY LOCAL ACT COVER OF SPLIT LIP II GRAPHIC NOVEL.
COLOURING FOR BLOOD FOR THE BARON ACTION FORCE COMICS.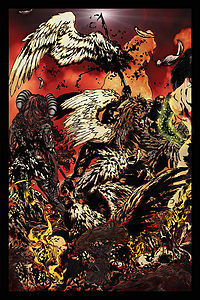 M.R.D HAD RECENTLY FINISHED SOME COLOURING SUBMISSIONS FOR THE COMIC THE UNFORGIVABLE FOR COMMITTED COMICS AND IS NOW WORKING AS PART OF THE UNFORGIVABLE TEAM.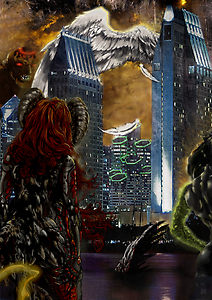 PROMOTIONAL POSTER DESIGNED FOR COMMITTED COMICS SAN DIEGO COMIC CONVENTION 2009.





SEE COMICS FOR LASTEST COLOURING/ COVER DESIGN WORK.







SEE ART FOR LATEST DIGITAL WORKS







MOST DESIGNS ARE LINKED TO BUY JUST CLICK ON THE IMAGE FOR POSTERS/T-SHIRTS ETC